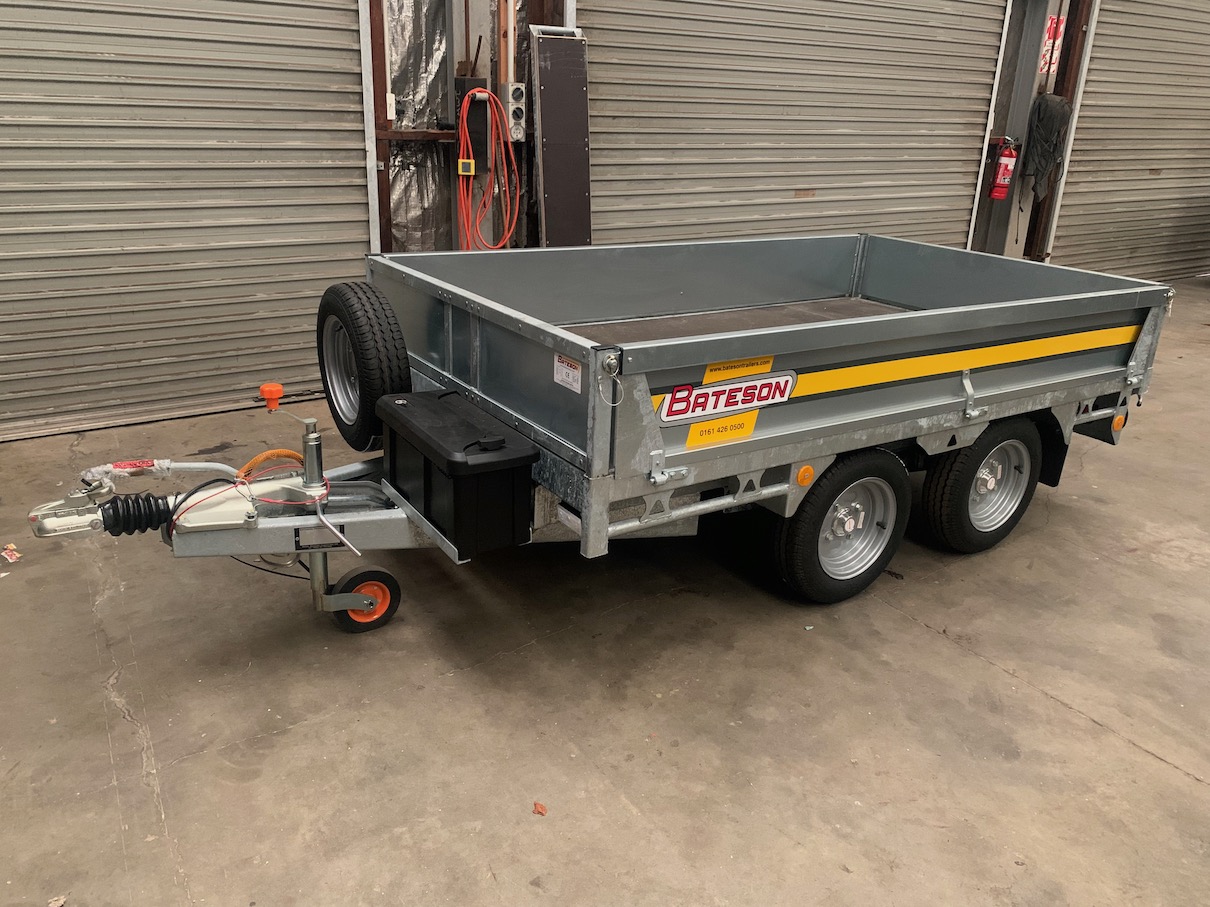 202H
Model 202H has a capicity of approximatley 1.5 tons and has a manual tipping pump. It is the largest model that will tip quickly and efficently by hand and saves the expense and potential technical problems of electric tipping.
Gross Weight: 2000kg
Unladen Weight: 480kg
Capacity: 1520kg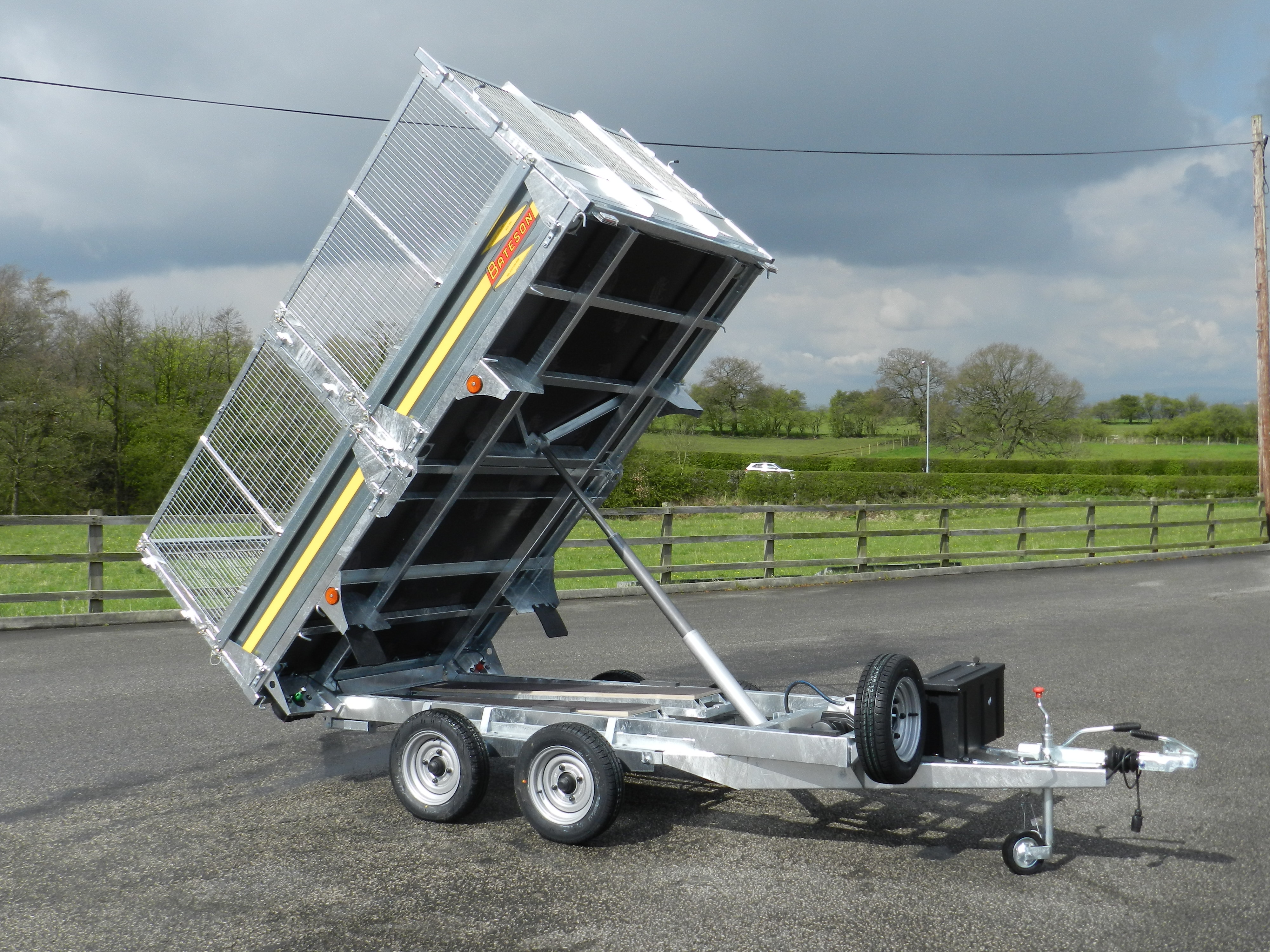 263H
12v electric hydraulic tip, either from a battery on the trailer or via a heavy duty two pin plug and socket to the vehicle battery.
Gross Weight: 2600kg
Unladen Weight: 750kg
Capacity: 1850kg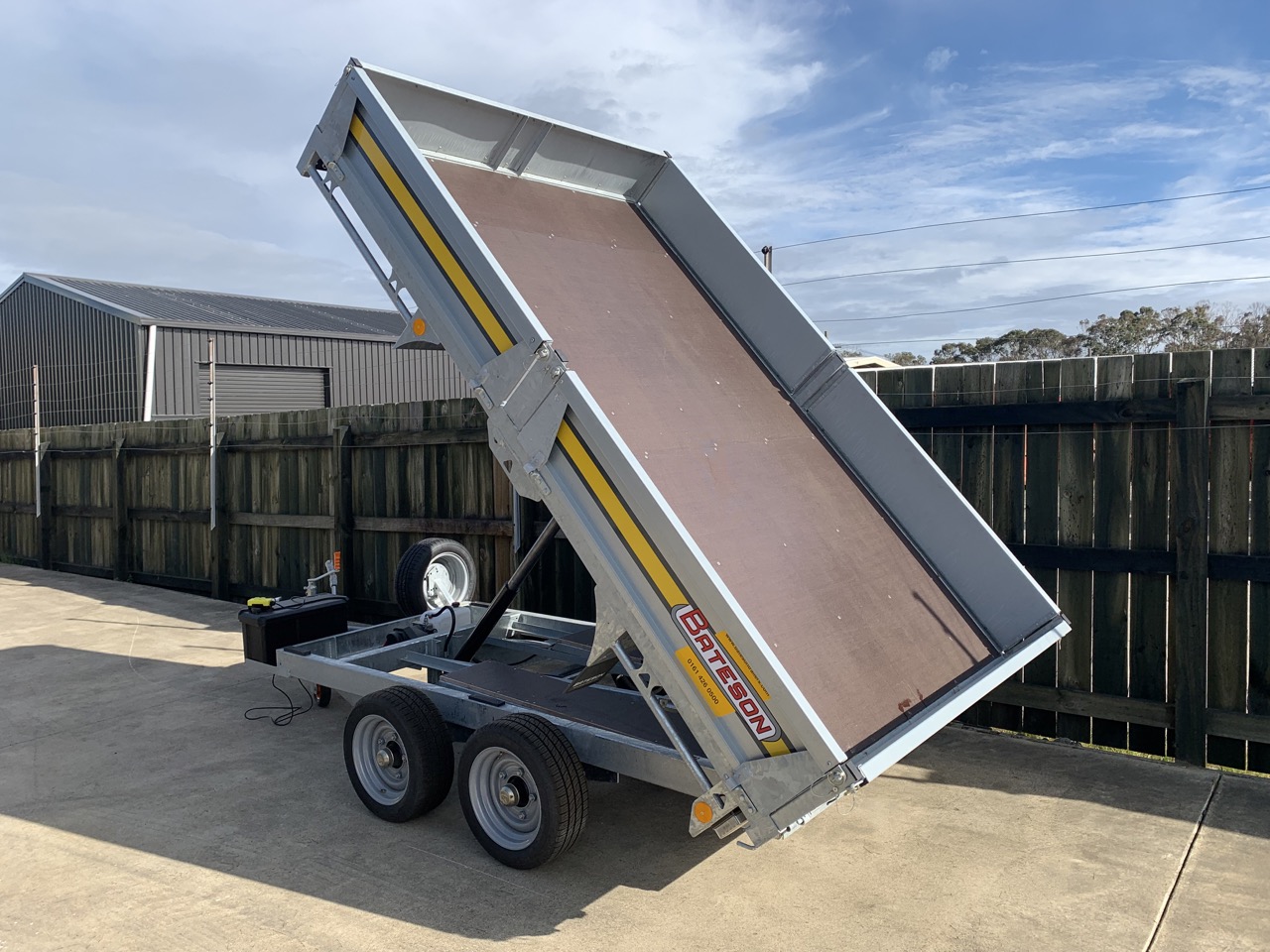 353H
353H is our largest tipping trailer, At the legal maximum 3500kg it has a good capicity.
Gross Weight: 3500kg
Unladen Weight: 860kg
Capacity: 2640kg